Shop Work Boots Online with Free Delivery & Returns
Get free delivery & free returns for wrong size / fit / comfort if not worn. 1,000's already sold across Australia.
Relieve Plantar Fasciitis, Aching Arches, Foot Pain & Knee Pain with our Australian Podiatrist Designed Safety Boots!
We were seeing too many people coming into our clinics suffering from pain caused by bad work boots. So we've fixed the problems and made our own range of high quality AU / NZ Safety Standard approved work boots:
Top 5 features of comfortable work boots
View the internal support & safety features:
100'000s of Customers Love Ergonx
Comfortable boots

Real comfortable never had a problem from first time on happy to replace when these wear out just really comfortable enjoying every day in them not heel pain anymore. ~ Lewis

These boots delivered

I have trouble finding good work boots after breaking my leg 20 yrs ago and I also have Plantar Fasciitis. These boots delivered, comfy from day one. And no feet or knee problems at all. The only time I have knee pain is when I wear my old boots around the yard. I highly recommend these boots and will buy them again and again. Top stuff keep up the good work. ~ Karl

Excellent boots for building sites

Comfortable, supportive and warm. Definitely prefer these to my previous (another brand )steel cap boots. No discomfort experienced in foot arch despite my having flat feet. Followed the instructions for wearing in with good result. Will purchase again. ~ Paul
Your feet, knees & back will thank you for choosing only the best:
Click through to learn more about each of our premium orthotic safety work boots:
WANT TO SHOP IN STORE? FIND WORK BOOTS NEAR YOU AT:
ASK FOR ERGONX ELEMENTS BOOTS TO BE ORDERED IN AT: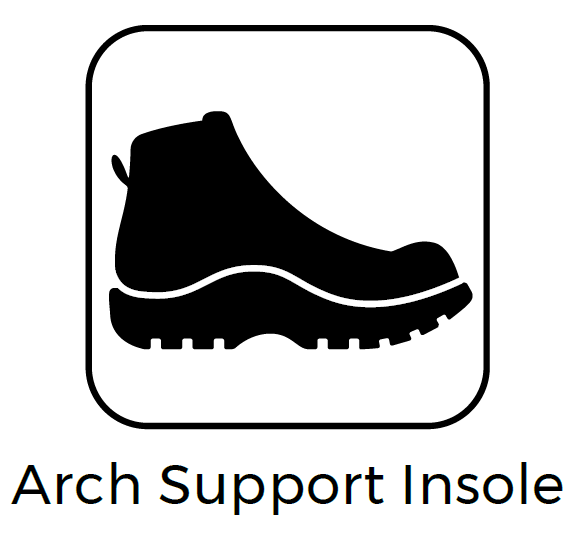 Arch support added to our workwear will reduce fatigue and improve the safety by limiting overuse damage.
Arch Support Orthotic Insole – Built into the Safety Boots
Work boots and safety shoes often focus on being able to protect the user from injury and often disregard supportive aspects. One of the key features that sets our boots apart from the rest is the incorporation of an orthotic insole into the design. These insoles are carefully crafted to balance the rolling in and rolling out of the foot, preventing excessive arch collapse during weight-bearing activities. By maintaining proper alignment, these insoles distribute pressure evenly across the foot, reducing strain on specific areas. Consequently, workers experience less fatigue throughout the workday, enabling them to perform at their best and remain productive without discomfort.
 Our work boots offer a game-changing solution for mens work boots and women who face long hours in the workplace. By minimizing the strain lower limb caused by abnormal motions like over pronation, our boots ensure that workers can tackle their job responsibilities with ease. With reduced fatigue and strain, the risk of aches, pains, and overuse injuries significantly decreases. Whether you work in construction, healthcare, or any other industry that demands long hours of standing and working, our work boots with orthotic insoles will transform your work experience, allowing you to focus on what matters most without the distraction of discomfort.
Biomechanical Support: Supporting the natural function of both men's and womens gait with our workboot collection will keep you pain free in style
Biomechanical Support
Our orthotic work boots are designed to work with the natural biomechanics of your feet, delivering optimal functionality and comfort.
Where does the boot bend: Our boots prioritize bending at the joint of the big toe, where your foot naturally flexes during weight-bearing activities. This works with the natural movement and minimizes strain and discomfort.
Overpronation Control: We design our boots with stability features that control overpronation, the excessive rolling inward of the foot. This promotes a more neutral foot position, reducing strain on foot and leg muscles and encouraging a healthier walking pattern.
Cushioned comfort: Our boots feature cushioned insoles and midsoles, providing exceptional shock absorption and comfort. Whether you're standing or working, the cushioning minimizes fatigue and ensures a pleasant experience throughout the day.
Limitation of excessive twisting: Incorporating a shank and stiff board, our boots offer a method to limit excessive foot twisting. This enhances stability, reducing the risk of strains and twists that can lead to foot pain.
2mm Heel counter: The heel counter of our boots is thoughtfully designed to cradle the heel and promote a neutral position. This alignment minimizes rolling inward or outward, contributing to a balanced and natural gait, and reducing strain and discomfort.
The safety toe on a modern workboot range is often composite due to its better performance over a steel toe and the same safety rating.
Composite Safety Toe (Modern version of steel cap)
Safety footwear is required to have a protective toe cap to increase protection from impact and crush accidents. Our workboot range has been designed with a composite toe cap instead of the traditional steel toe or steel cap. The composite toe cap will protect the toes as well as a steel toe or steel cap but it will be lighter and a better insulator. Steel toe boots are generally heavier and have poorer insulators than composite toe boots.
The safety toe on a modern workboot range is often composite due to its better performance over a steel toe and the same safety rating.
Slip Resistant
Slips and falls are one of the more common workplace accidents. Our elements work boot range of safety boots are slip resistant to a class SRA1 for safety footwear. This is particularly helpful for workers where slip hazzards often occur such as fuel and oil workers or hospitality workers.
Shank: The features of ergonx boots such as a shank and stiff board help to rest overworked muscles, joints and ligaments
Shank For Torsional Stability
Safety footwear is often good at protection but can be left lacking when we assess it for stability. A shank and stiff board have been added to our great range of safety boots to keep unwanted twisting and turning to a minimum. When footwear and boots are more stable your feet will work less and ache less and generally be more comfortable wearing our workboot range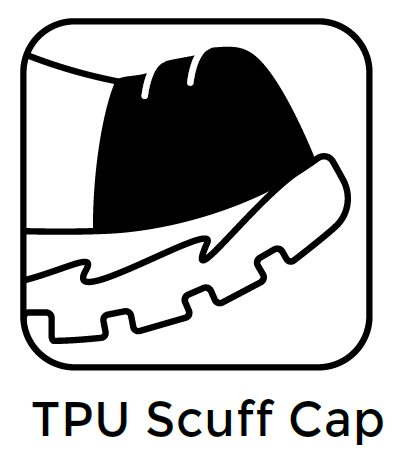 Workwear should be durable and suitable for the worksite. The scuff keeps your boots looking good and performing for longer.
Protective Tpu Scuff Cap
Our safety footwear has a protective scuff cap to keep your boots looking good for longer and also keep you compliant with workplace standards. The protective cap will cover the composite toe cap (steel cap) and prolong the life of your boots.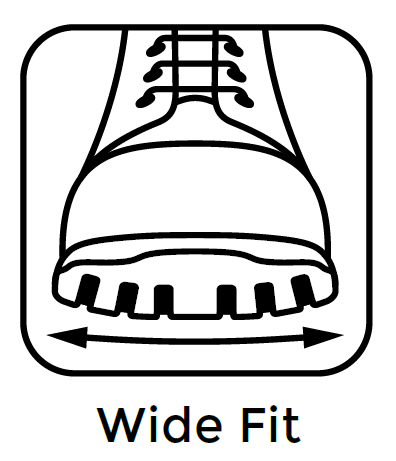 Wide Fit: Protection at work should not come at the expense of the comfort of your workwear. The ergonx workboot features a 2e wide fit.
Wide Fit – 2e Fit As Standard
Work boots designed to protect the feet dont always fit comfortably. Our workboots are designed with a 2e wide fitting to fit most feet.
Ergonx workboots are suitable for both men and women who have a 2e width foot. Women's and mens feet have very simlar functional needs in the workplace
Antistatic Footwear: Safety at work can be improved by limiting the static spark and accident risk by using a range of antistatic shoes and boots.
Antistatic Footwear
Antistatic work boots are designed to be used in volatile environments where a static spark can lead to workplace accidents. Our workboots will help to earth static electricity from the top cover of the orthotic through to the ground, making you more safe at work.
Airport Friendly: Steel free features of the ergonx elements make passing through airports a little bit easier.
Airport Friendly
The low and no steel components in our workboots make them the perfect pair for workers who fly in and out of the mines as they will be able to pass through airport security without taking off their safety shoes or work boots.
Fuel & Oil Resistance: When working with contact to fuel and oil the safety outsole needs to be able to withstand this contact.
Fuel & Oil Resistant
Resistance to fuel and oil is one of the features of the ergonx boots that you cant see. Safety footwear is tested in fuel and for 22 hrs continuously and still fall within the Australian standards for function. Non-safety boots do not conform to this standard.  
Heavy Duty Zip: Our sip up work boot collection uses a YKK heavy duty zip which is the worlds on of the world biggest brands whne it comes to shoe fasteners. The option of a slip on is also available
Heavy Duty Zip (YKK)
A zip up and lace up footwear optoin will provide the ankle with additional firmness and improve the fit of your workboots. A pair of zip up lace up composite or steel toe workboots is preferred by most podiatrists and suits both men's and women's feet. Ergonx workboots also have a slip on option however this is a less supportive workboot. The YKK zips are also used in brands like Steel Blue, Mongrel and Blundstone. 
Antibacterial Upper: Will provide resistance to bacterial growth and odour.
Antibacterial Insole Upper
Our orthotic insoles inside the work boots have been treated with an antimicrobial agent to help with protection from bacterial growth and odour.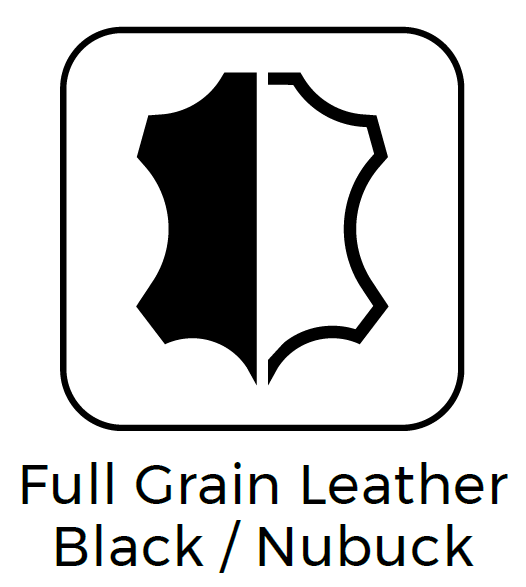 Full Grain & Nubuck: Long lasting and fire resistant leather is one of the great features of work boots and work shoes
Full Grain and Nubuck Leather
Our full-grain leather upper is more durable and more adaptable to the feet. Full-grain leather will stretch and adapt to the foot shape over time giving the boot a more comfortable fit. Leather is also extremely hard-wearing.
Hot Cold: The composite toe cap provides better insulation from hot and cold.
Hot and Cold Insulation
The protective toe in our footwear is a composite toe protective cap. This takes the place of a traditional steel toe. The composite toe is a lighter and better insulator than the steel toe work boots and steel toe safety shoes.
Australian Standards are met and surpassed with the egonx elements workboots.
Australian Standards and Above
The ergonx work boots not only pass the Australian standards tests (AS2210.3:2019) but also exceed the standard basic testing with some extra elements to add comfort and performance.
Sharp Objects – has a puncture resistant midsole to limit penetration of sharp objects like nails.
Antistatic – Safe for use in volatile environments
Hot Material – tested to withstand 300 degree temperatures
Plantar Loading (Cushioning) – cushion your heels like high performance footwear such as running shoes. 
Medial zipper (lace up version only) makes getting the boots on and off easy
Full Grain Leather Safety Boots
Our full-grain leather upper is more durable and more adaptable to the feet. Full-grain leather will stretch and adapt to the foot shape over time giving the boot a more comfortable fit. Leather is also extremely hard-wearing. The leather details on our boots are also minimal to prevent the build-up of dirt and debris from the work site.
About the Author
Kent Elliot (Podiatrist). B App. Sc. Pod (Hons), B.Sc(HMS). M.A. Pod. A
Kent graduated from the University of Queensland with a Bachelor of Science (majoring in Human Movement Studies) and from Podiatry at The Queensland University of Technology (QUT). During this time Kent took a special interest in exercise and conditioning training, orthotics, and plantar fasciitis. Kent has a personal interest in and has participated in many sports including rugby, athletics, boxing, tennis, and running.
Shop Work Boots Online with Free Delivery & Returns